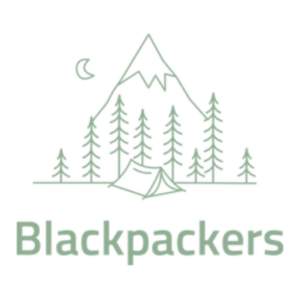 Please Read and Apply Below
Summary:
Part-Time: 20-30 hours/week
Colorado Springs, CO (WFH possible)
$30K/year ($19.23-$28.85/hr)
Preferred start date: July 24th, 2023
Blackpackers seeks a Program Manager to take ownership of legacy outdoor programming bringing equitable access to the outdoors for Black individuals and families across Colorado.
This is a Hybrid/WFH role with monthly travel to program sites across the front range. Candidates must be able to work out of our Colorado Springs, CO offices & Gear Locker part of the week, though administrative work may be performed anywhere in Colorado that you have WIFI. Weekly hours will be program dependent. 
This role seeks organized and outdoorsy candidates with a preference for those who represent or have worked directly with the Black community and pays $30K per year. 
The Blackpackers Mission:
A 501(c)(3) Organization meeting those at the intersection of underrepresentation and economic vulnerability.
Our mission is two-fold:
To provide gear, outdoor excursions and outdoor education for free or at subsidized cost.

To connect participants with volunteer opportunities, internships, jobs, and post-secondary education resources to create a pipeline from outdoor recreation to outdoor industry careers.





In these ways, we can create economic equity in outdoor recreation.
The Role: 
The Program Manager will be responsible for delivering high-quality programming, building relationships with participants and community partners, and ensuring program improvement through data-driven evaluation. 
The programs you will currently oversee will include:
Camping
Swimming
Hiking
Skiing/Snowboarding
Backpacking
Climbing

In the first 30 days you will: familiarize yourself with the Blackpackers Gear locker, streamline planning processes and CRM approach for upcoming programming (including climbing and camping), and assist with the planning and execution of the BOSS (Black Outdoor Summer School) program in July. You will also meet with Patricia, Augusta, and the Blackpackers Board. 
In the first 90 days you will: brainstorm programming offerings and strategy for the 23/24 seasons with Patricia, assist with planning and administrative tasks for the Camp Shadybrook weekend, take ownership of the end to end process for upcoming program registration and execution, and likely be on site for as yet to be determined activations.
Your new team: 
This position will report to both the Executive Director (Patricia) who founded Blackpackers after she began hiking and fishing with her son and recognizing  they were often the only people of color for miles. She also noted the lack of diversity she experienced when hiking the Colorado Trail, stating, "All together I saw 7 people of color, but I think I was the only Black person out there" 
You will also work closely with Blackpackers' Executive Assistant, Augusta, who joined the Blackpackers' team January 2021 to support Patricia and the Blackpackers mission. Augusta says "Colorado Springs provided me with an abundance of outdoor areas but with very little accommodation that promotes access to those same experiences for marginalized communities. Living in Manitou Springs for a few years pushed Garden of the Gods into my backyard, which provided easier access to the trails. I quickly recognized that I had a high level of privilege during my hikes and climbs, seeing few (if any) people of color partaking in those activities. I knew there had to be a bigger way to contribute in support of Patricia's efforts."
Does this sound like you? 
You found your peace outdoors and you want to give that to others. Simultaneously, you're a freak in the (spread)sheets and can organize events and programs end to end – from the initial registration form to the final follow up email, and making sure the CRM is up to date at all steps in between. You have your WFR or WFA, are confident in environments such as hiking trails, ski resorts, and campgrounds, and can steward a wide range of folks of all abilities, backgrounds, and experience levels. You may have run events or programs with 50+ participants in the past, ensuring end to end satisfaction and a stress-free process for all involved. 
The least exciting thing you'll do all day: 
Send out waivers for participants, update CRMs, or analyze participation data.
The most exciting thing you'll do all day:
Get outdoors with good people, brainstorm new programs with Patricia, and optimize offerings through deliberate analysis and outreach to partners. 
Other day to day duties may include: 
Communications with partner facilities (like Arapahoe Basin, the YMCA, state or local parks, or private entities)

Contacting participants with key info, changes, or follow-up

Creating and maintaining participant CRMs 

Making mission-oriented decisions surrounding new and current programming

Maintaining and organizing participant and programming data (including demographic) to identify patterns and and facilitate storytelling, fundraising, and report creation

Soliciting, organizing, delegating, and energizing volunteers for each program based on bespoke needs

Generating content through volunteers (photos, videos, testimonials)

Ensuring programmatic content is provided to the social media and communications team
You provide:
At least one year of experience managing programs (including as a student or within a volunteer capacity), with additional experience considered an asset

A valid Colorado license and access to a vehicle drivable to programs across the Front Range

Autonomous work style

Excellent written communication skills and the ability to empathize and connect with a wide range of people

Enthusiasm, creativity, and fresh ideas
We provide: 
Equipment (access to our gear locker, etc)

Mileage reimbursement for travel in personal vehicle at $0.625/mile 

Accessible, open, and direct communication with leadership and teammates 

Generous PTO
Pay and benefits
We are firm believers in work-life balance, professional growth, and compensation packages that support a life well-lived away from work.
The salary for this position is $30k per year.
Additional benefits include: 
Access to outdoor gear, events, and programming
Flexible hours & autonomy
Unlimited PTO with a 10 day minimum (subject to programming dates), inclusive of sick days, personal caregiver needs, and self care days
Work environment & location
Work will be a hybrid of in person training and work in our Colorado Springs office along with opportunities to work from home. This position also requires time spent outdoors with program participants.
How to apply:
Please submit a cover letter, resume, and any supporting materials you think will help you stand out to Patricia Cameron Patricia@coblackpackers.com CC: Augusta Fleming admin@coblackpackers.com by July 12, 2023 EOD or use the form below. Interviews will be scheduled July 13-19th with a preferred start date of Jul 24, 2023.
Please use your cover letter to tell us why you want this job, how you know you can do the work, and why you'd like to work at Blackpackers in particular.
Be yourself, be creative, and take your time.
Details at a Glance


Company: Blackpackers
Title: Program Manager
Reports to:
Executive Director Patricia Cameron & Executive Assistant Augusta Fleming
Company location: Colorado Springs, CO
Work style: Hybrid WFH, In office, outdoors
Salary: $30K
Outdoor industry Experience required? No
Entry Level? Entry level applicants are welcome to apply
Preferred experience: 2+ Years but all are encouraged to apply
Closing date: July 12, 2023
Housing included? No
# Employees: 2
Company Ownership: Non-profit

Notes: 
The requirements listed above are guidelines. If you feel you can perform this role we encourage you to apply. "Experience" refers to both paid and unpaid work, including volunteer, student and pro-bono work, all of which meaningfully contribute to your skillset, knowledge, and competencies. You can boost your application by showing us you can do the work required of this role, and explaining how you are acquiring any skills that will help you excel in this work in the future. 
Blackpackers  is proud to be an equal opportunity employer who strives to increase access to opportunity, equity, inclusion, and justice in all elements of our hiring processes and work. We recruit, employ, train, compensate and promote regardless of gender identity or sexual orientation (including nonconforming and transgender individuals), ability (mental or physical), age, race, sex (including pregnancy), religion, creed, national origin, ancestry, citizenship, past, current, or prospective service in the uniformed services, or any other characteristic protected under applicable federal, state, or local law.
If you have a disability and require an accommodation or assistance with our application process, please contact us to tell us how we can help. 
Sorry! This job has expired.