Blackpackers was started in 2019 to address the gap in representation in the outdoors. Patricia, a single mother, struggled with the means and knowledge to take her young son on outdoor adventures. Patricia saved up money working weeks of overtime as an EMT to buy her initial set of backpacking/gear and took herself on her first overnight backpacking trip–alone, and in a snowstorm. Mostly self-taught, she hopes to make it easier for families to access the outdoors by making the initial investment for them.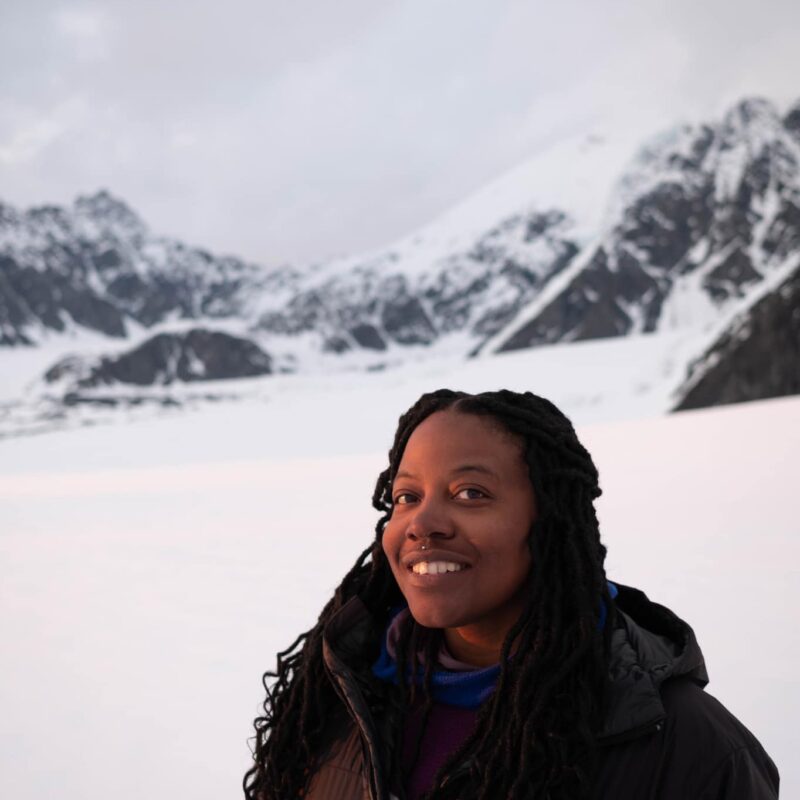 Patricia Ann Cameron
Executive Director and Founder
Having been born and raised in Prince George's County, Maryland, Patricia moved to Colorado Springs in 1994. Colorado ( and specifically southeastern Colorado Springs) has a special place in her heart and she has devoted all of her energy into making the nationwide hub for the outdoor industry an equal and equitable place for all.
Ms. Cameron spent the 11 years prior to founding Blackpackers in healthcare as an EMT and then as the Practice Manager of multiple clinics in the Colorado Springs and Denver metro area. Further, Ms. Cameron has worked as a volunteer firefighter and in the ICU at Memorial Central–all in positions serving her community. A student of philosophy from UCCS she also has a degree from PPCC for Emergency Medical Services.
She is a freelance writer and photographer, her work appearing in Backpacker Magazine, The Denver Post, Elevation Outdoors, The Colorado Sun, Sensi Magazine, The Voice, and others. A single homeschooling mother of an amazing teenage boy, Patricia balances home life with leading the Blackpackers Board of Directors.
Patricia is a 2020 fellow and on the board of the New Leaders Council, a nationwide nonprofit that trains and supports progressive leadership and millennial entrepreneurs (newleaderscouncil.org). In the summer of 2020, Patricia successfully hiked the entire 486 mile Colorado Trail while writing a trail diary for Backpacker Magazine.
Catch Patricia leading any one of Blackpackers events or reach out to her at Patricia@coblackpackers.com.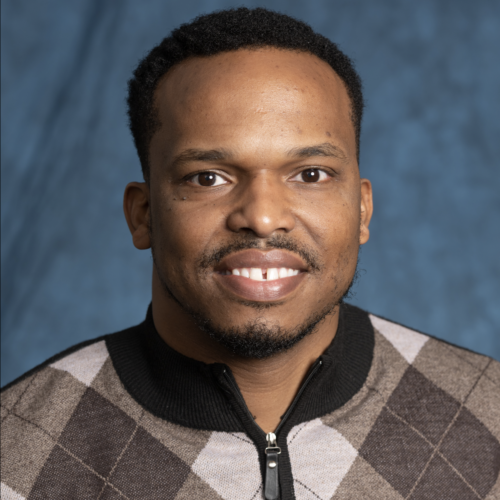 Rickey Frierson
Board President
Dr. Rickey Frierson has spent the last thirteen years presenting internationally and domestically on issues of social justice, diversity and inclusion, and underrepresented student success within higher education. Dr. Frierson is an inspirational speaker for high schools, colleges, and community organizations. Dr. Frierson is the Dean of Diversity and Inclusion for Warner College of Natural Resources at Colorado State University. His research interest centers on institutional accountability and effectiveness in student success and completion at predominantly white public institutions. More succinctly, Dr. Frierson takes pride in assisting administrators, superintendents, principals, professors, teachers, counselors, and institutions in examining proactive strategies to create efficient and fruitful educational experiences for their diverse students, staff, and faculty. Dr. Frierson has published articles, submitted book reviews, and has written book contributions that all stem around efficiencies of education.
Rickey says "I subscribe to the belief that every individual and organization can be successful when an inclusive vision, a common goal and a united purpose is established. Because of this, I have dedicated my professional and academic studies to assist and train education leaders and institutions in examining proactive strategies to create efficient and fruitful educational experiences for their diverse students, staff, and faculty."
Rickey has a PhD in Educational Leadership and Policy Studies from University of Houston. A Masters in Organization Development from Friends University; BS in Business Management and a Minor in Leadership Studies and Programs from Kansas State University. He also holds a Civic Leadership Development certificate from the Kansas Leadership Center and a diversity certification from Sedgwick County Social Services.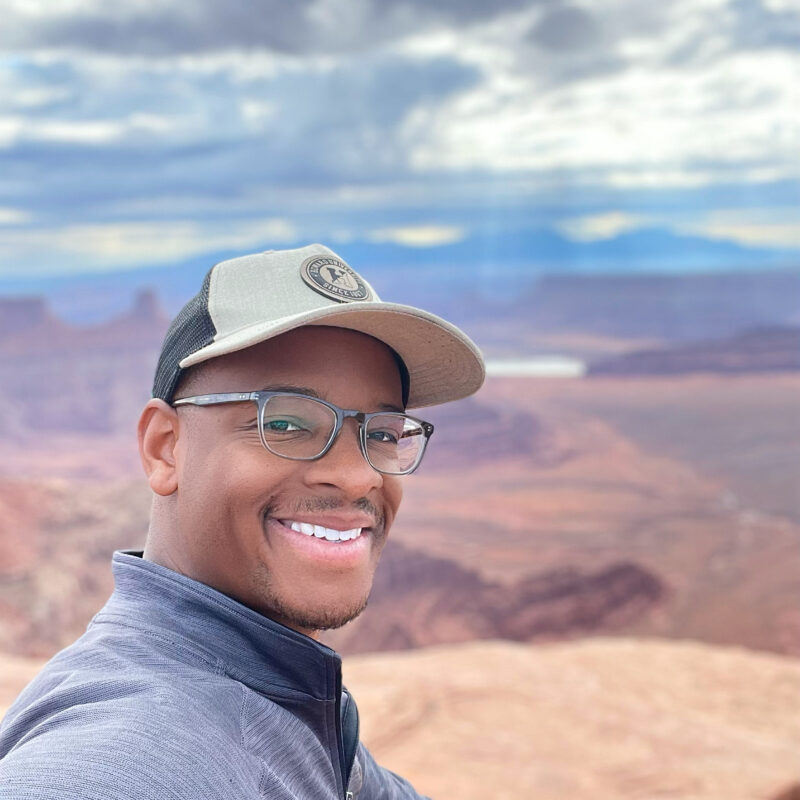 Phillip Lucas
Board Vice President
Phillip Lucas is senior public relations coordinator at Smartwool, the leading manufacturer of Merino wool outdoor apparel. He took his first-ever tent camping trip with Colorado Blackpackers in 2021 and has developed a passion for the outdoors since then—primarily skiing, camping, and hiking. Phillip is from Seattle and is a Class of 2010 Howard University alum. After earning his journalism degree, Phillip worked as a news reporter most recently with The Associated Press and the Philadelphia Daily News. In addition to exploring the outdoors, Phillip is an avid gardener and enjoys spending time in his greenhouse.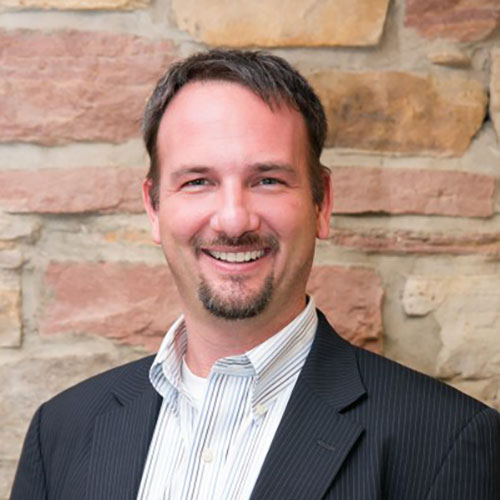 Michael Kruger
Board Secretary
Mike Kruger has served as the President and CEO of the Colorado Solar and Storage Association since October 2018. Previously, he was the Director of Communications for the Smart Electric Power Alliance (SEPA) in Washington, DC. Prior to joining SEPA, Kruger was the Deputy Director of Communications for the U.S. Department of Commerce under the Obama Administration. When he's not explaining the wonders of the electric grid, you can find him watching baseball or exploring Colorado's amazing and diverse landscape.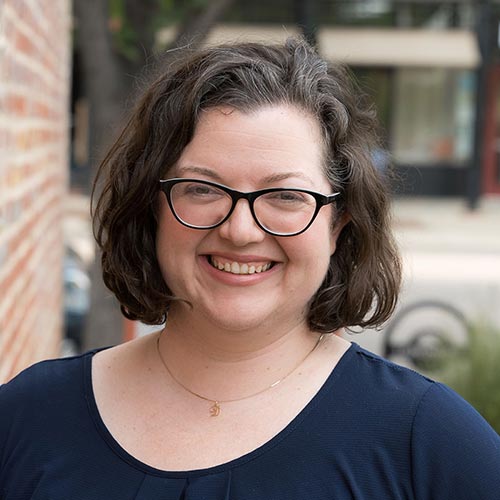 Becky Doyle
Board Treasurer
Becky Doyle, resident math nerd, spends her personal and professional lives doing spreadsheets for the people. She is a finance and analytics professional in local government, working to improve government services through better use of data and technology. She enjoys spending time in the outdoors with her spouse and two children, reading science fiction, and making music.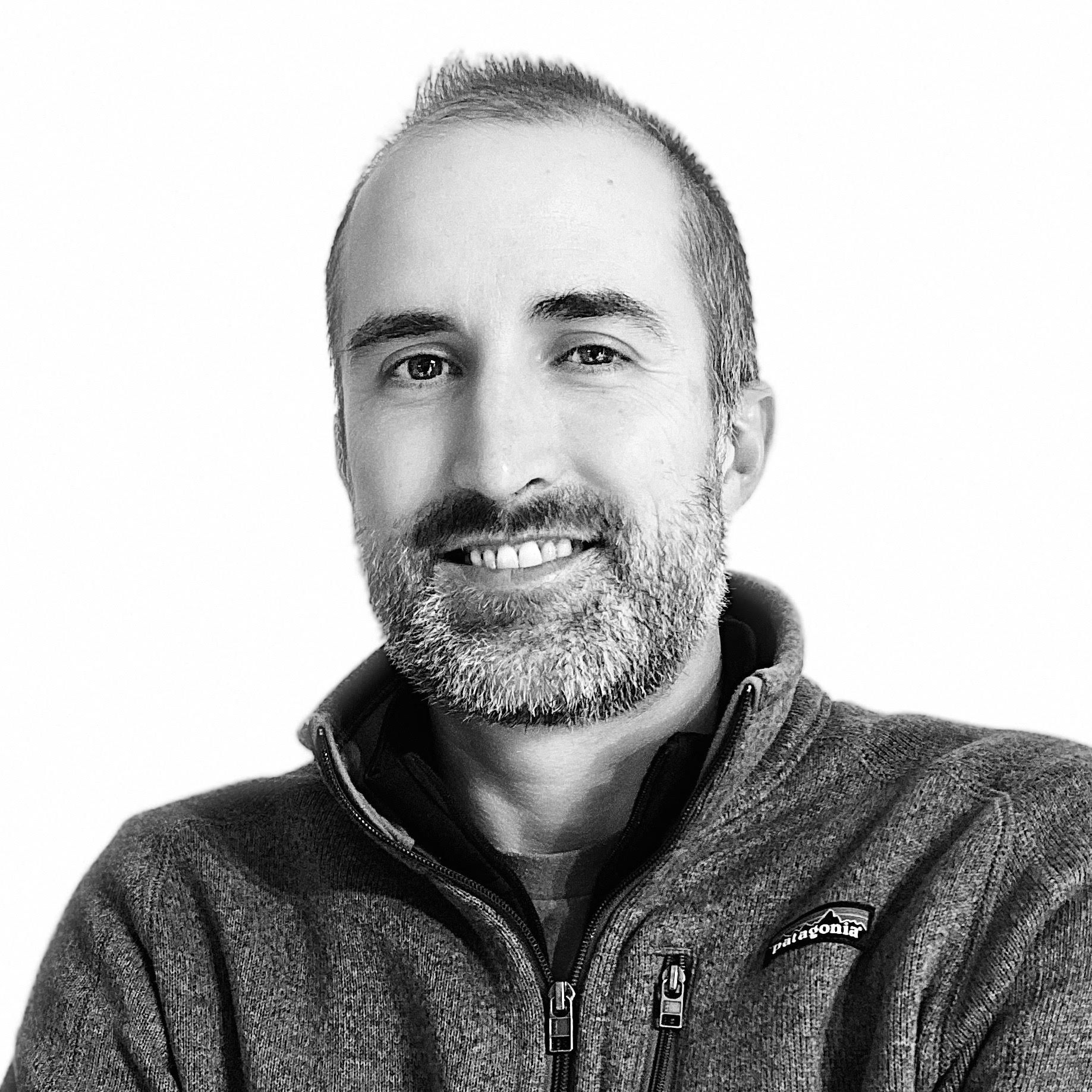 Kyle Fulmer is the Director of Operations at RovR Products, based in Niwot, Colorado. Kyle has been in distribution and logistics management for over a decade, and is a graduate of Colorado State University.
An avid outdoorsperson, Kyle can most often be found running trails, or backpacking around the American West.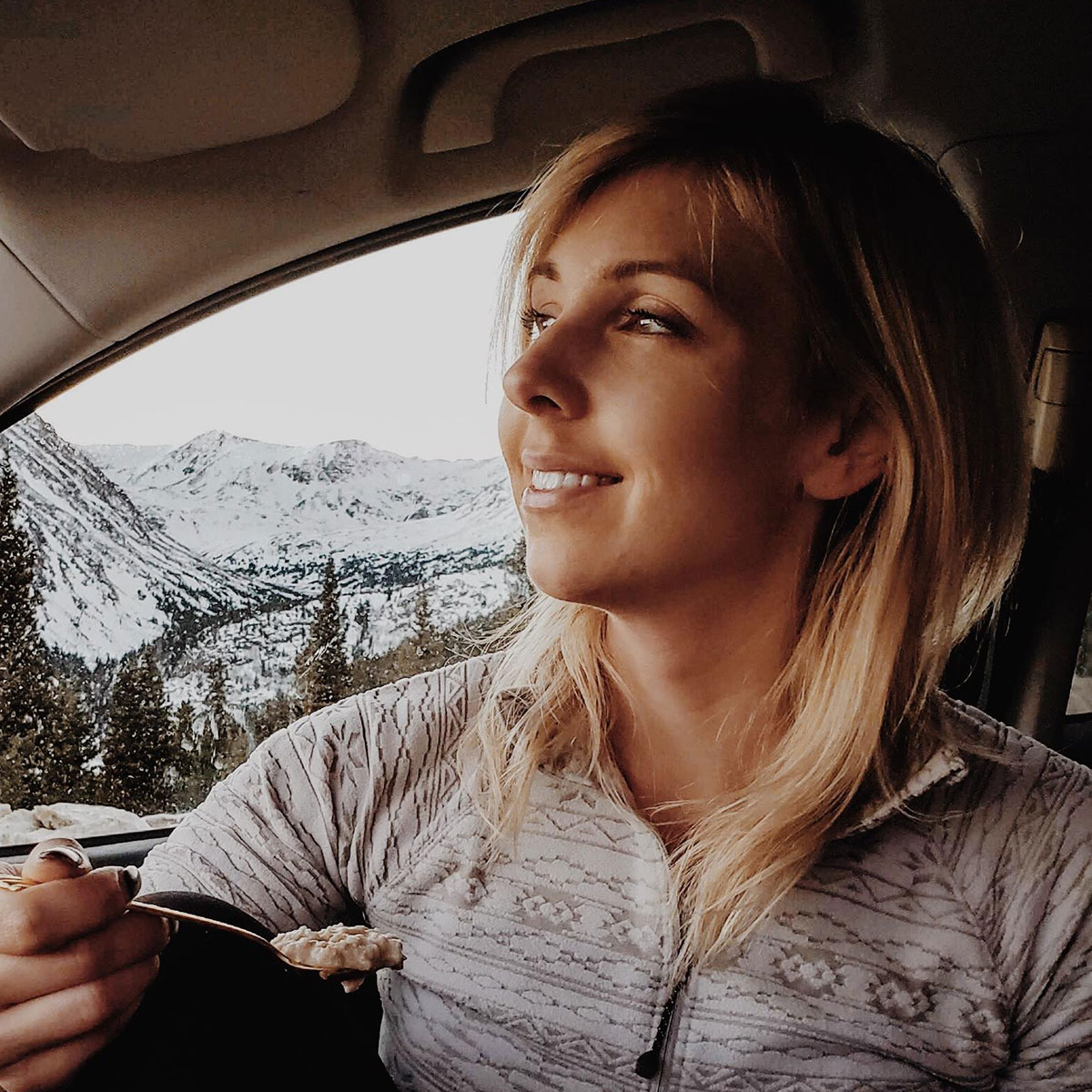 Jenna Celmer, MPA is a digital strategist, podcaster, & speaker with a devastating wit and a knack for connecting key partners. Currently a business and marketing consultant for outdoor, action sport, and cybersecurity/tech brands, Jenna also co-manages Basecamp Outdoor Group, the premier resource for networking and career-building in the outdoor industry. Through the "Outdoor Dream Jobs" podcast, newsletter, networking + mentorship opportunities, and educational resources Jenna and group founder Ali Carr help outdoor enthusiasts land their dream jobs while advocating for and facilitating access to opportunity for underrepresented demographics.
In a past life, Jenna began her career-launching a technology campus and aerospace accelerator in Colorado in collaboration with the US Air Force Academy. She went on to join the US Olympic & Paralympic Committee for three games as a scientific communicator and analyst, where she worked directly with Pro-Sporting Leagues such as MLB and the NFL to enhance anti-doping programs and policy. She has never used her undergraduate degree in French. Jenna is proud to serve on the Boards of Colorado Blackpackers, The Lockwood Foundation, and the University of Colorado at Colorado Springs. Outside of helping people find their dream career, Jenna's passion project is encouraging her online community of "adventure capitalists" to boldly and responsibly explore the world around them.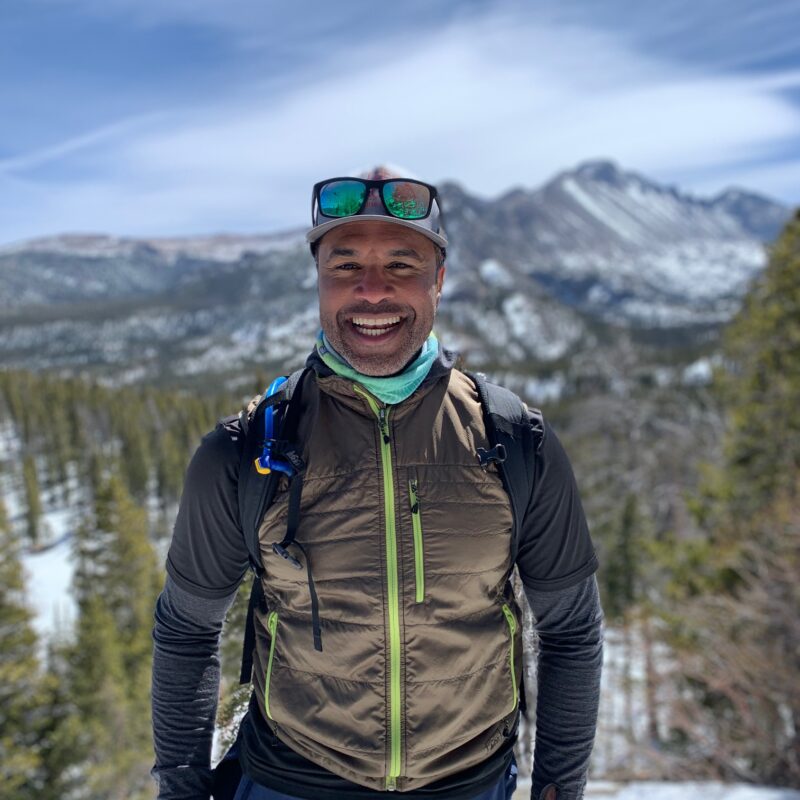 Jason is an Analytics Product Manager at Nutrien, a leading global agricultural inputs provider. Since moving to Colorado, he has embraced Colorado's outdoor sports culture. While his primary activities are cycling (road/mountain/gravel/snow) and snowboarding, he also enjoys hiking and standup paddleboarding. For Jason, being outdoors is a place to relax, workout, and connect with community.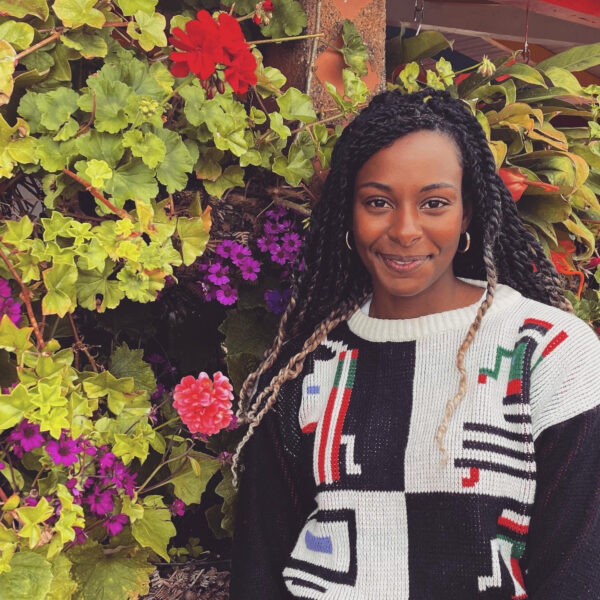 Gabriella Prosper Blissett
Director
Gabriella is a psychiatric resident at University of Colorado with special focus in reproductive psychiatry and women's mental health across the lifespan. She originally hails from the east coast but attended Keck School of Medicine at University of Southern California.
Gabriella is interested in closing the gap in access to high quality evidence based psychiatric care for female identifying patients, de stigmatizing mental illness and empowering her patients with knowledge. Additionally she is interested harnessing the restorative and healing aspects of the outdoors to increase mental wellness amongst BIPOC communities.  When she's not working with patients, she's planning her next jet setting vacation, hiking, or teaching a yoga class!