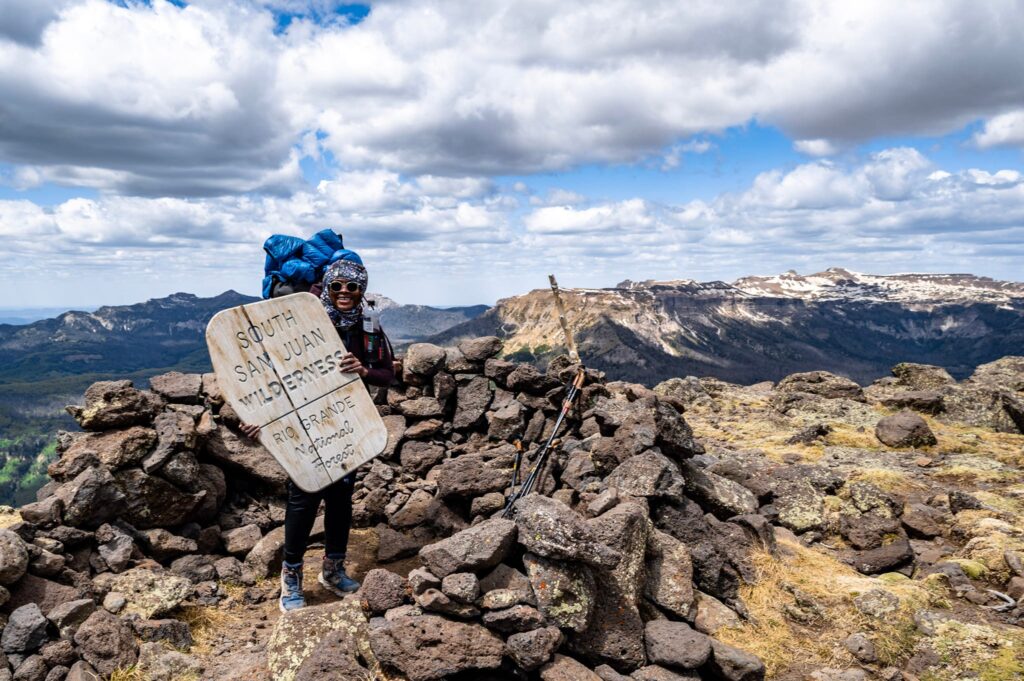 Shilletha Curtis
"Dragonsky"
  is a professional writer, thru-hiker and influencer from New Jersey. She is currently pursuing the Triple Crown (PCT, CDT,AT) and will be the first Queer Black woman to do so. She recently completed a thru-hike of the Appalachian Trail in 2021.
Some words from Dragonsky, herself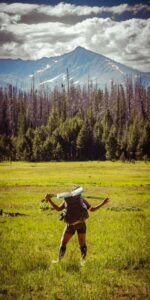 Highlights from my Summer include:
I scored a Book deal with Disney (Andscape) for my Memoir "Mountain of The Moon" on pre-order next summer
Completing 1500 miles of the Continential Divide Trail
Learning how to rockclimb for the first time
Hanging out and really getting to know Black Sherpa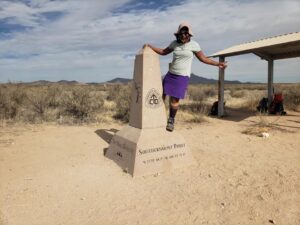 Because of the Blackpackers Grant, I was able to complete 1500 miles of the Continental Divide Trail 2023. It is the second leg of my Triple Crown Journey. The Grant has helped with shuttles, hostels, food resupply and medical issues that arose on trail. I am able to continue on my journey to becoming the second Black woman to Triple Crown!