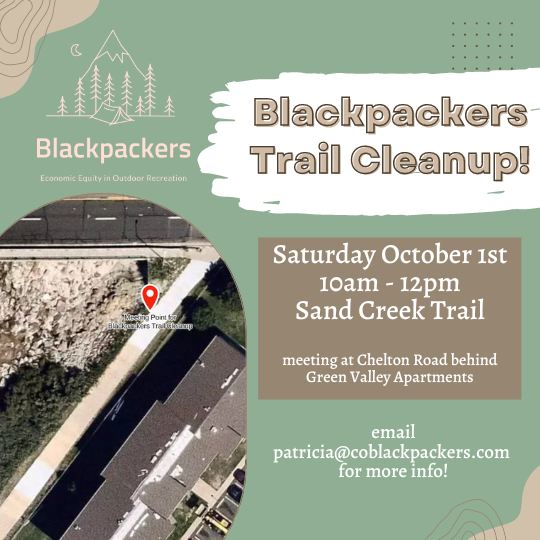 DID YOU KNOW? —
Blackpackers has adopted a portion of the Sand Creek Trail!
This week we are joining some incredible organizations for Creek Week 2022! Fountain Creek has invited "Creek Crews" from our local communities to come together and lend some helping hands to our waterways in the largest cleanup in Colorado — with 98+ tons of trash cleaned up so far!
We will be cleaning up on Saturday October 1st from 10am-12pm, meeting at Chelton Road (behind Green Valley Apartments).
Some of the amazing organizations participating include (but are not limited to) TOSC, Lelia's Clean-Up Champions, Bear Creek Park, The City of Manitou Springs, UpaDowna, Peaks & Pines Brewing, and many many more!
The sand creek trail connects to the natural surface of the Pikes Peak Greenway/Fountain Creek Regional Trails. It's a mild trail with two major street crossings at Hancock Expwy and Chelton Rd. Our portion of this trail surface is fully concrete.
If you are interested in more information about this trail clean-up please email Patricia@coblackpackers.com for more information.
With your help we can make our trails and watersheds more accessible for everyone in our community!