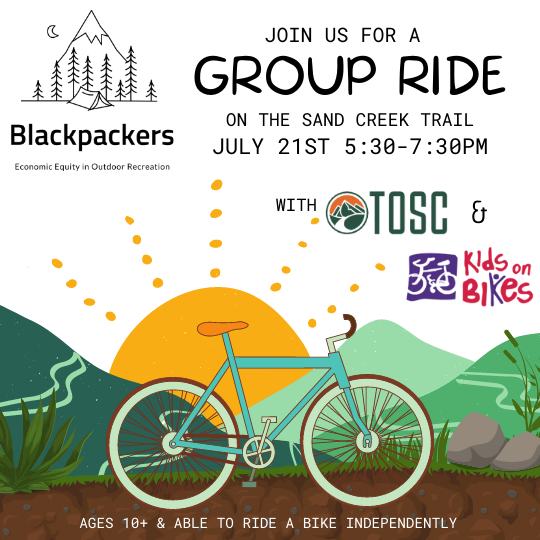 We are excited to announce that we will be co-hosting a community bike ride in Southeast Colorado Springs with @trailsandopenspace  on Thursday, July 21st from 5:30-7:30pm. Meeting at the YMCA of Southeast Colorado Springs
We'll be riding about 4-5 miles to Wildflower Park and back on the Sand Creek Trail (there may or may not be popsicles & fruit along the way😜)
@kidsonbikescos is graciously letting us access their bike library! You don't need to have a bike to attend, but we do ask that you bring your own helmet if you are able to.
We are striving to make this event as accessible as possible. We have the ability to accommodate riders with a wide range of mobilities, please reach out if you or anyone you know is differently abled and would like borrow a bike!
Please use the Typeform below to register and email programs@coblackpackers.com with any questions!
See you there 🤩